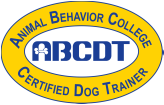 ​
​
Beginning Manners & Communication: Tuesdays, March 6-April 10, 2018, 6:30 pm :
This class will teach general obedience signals and will
address
leadership skills, behavior issues, and
communicating
with your dog. Dogs at least 12 weeks old are welcome and current on all vaccinations (Bordetella vaccine is recommended). If your dog is under 12 weeks, please call to
confirm
acceptance in the class. Instructors: Nancy Wright and Russ Holroyd.
Beginning Nose Work: Mondays, March 12-April 23, 2018 (no class 4/2/18), 6:30 pm:
This class provides an introduction to the sport of nosework where your dog gets to do what dogs do naturally - use their nose!
Focus is on foundation skills including how to read your dog, reinforcing your dog's indication, motivation and handling skills.
Instructor: Nancy Hibiske Reed
Cost: $70 for the 6 weeksCGC/Therapy Dog Preparation: Wednesdays, March 14-April 18, 2018, 6:30 pm:
This class prepares both you and your dog pass therapy dog certification. The AKC Canine Good Citizen (CGC) preparation and test is included. If your dog has already passed the CGC, this class will be a good refresher for both of you with an emphasis on therapy dog preparation. Training and exercises will simulate real-life therapy visits. Instructors: Nancy Wright and Nancy Hibiske Reed
Nose Work Boot Camp:
Searches will include interior, containters, etc. in preparation for fun and competition in NACSW, C-WAGs and UKC. Dogs must have experience on odor (birch) and have passed a beginning nosework class. Focus is on improving handling skills, problem solving, and skill building for dog and handler as a team. Sessions will be held at a location determined by the instructor. Check with the instructor for session dates. Instructor: Nancy Hibiske Reed
Cost: $10 per dog per session.Tricks Class: Mondays, April 30-June 11, 2018 (no class 5/28/18), 6:30 pm:
This class helps you to bond with your dog in a fun way teaching a variety of tricks. The tricks are based on the new AKC tricks requirements which would allow you to earn a Trick Dog Title. Dogs should have some basic obedience skills.
​Instructors: Nancy Wright and Traci Scarbrough
Cost: $70
for the 6 weeks​
​
F
uture
classes
are tentatively scheduled depending on
interest
. If you have an interest in any of these classes, please contact Pampered Paws
Doggie
Day Care
for further information and/or to have your name put on a
list
. Phone number: 269-629-8040 from 2:00-6:00 p.m.
Beginning Rally Obedience:
​
This class uses basic obedience along with other fun moves on a predetermined course. The course is set up using signs indicating what moves you make with your dog. Skills in sit, down, stay, and heel are strongly recommended.
Instructor: Ellen Wilson
Community Canine (sm) / Canine Good Citizen Advanced:
This class will teach your dog how to be a good citizen in a more natural community setting. This takes learning the Canine Good Citizen steps to the next level. This class will be set up as a 3-day workshop. The first lesson will take place at Pampered Paws Doggie Day Care. Weather permitting the other 2 class sessions will be held out in public areas. The 10 step test will be given during the last session. In order to earn the CGCA title, your dog must have passed the basic CGC test, have a Canine Good Citizen award/title on record with the AKC and be registered or listed with the AKC with an AKC number, PAL, or AKC Canine Partners number. Instructor: Nancy Wright (AKC CGC Evaluator)
​
Beginning Freestyle (Dancing with your dog):
​
Freestyle combines tricks and basic obedience to form a musical routine You and your Dog perform together. No dance expereince necessary. If you want to compete or just have fun, the focus of Freestyle is FUN! By the end of class you will have a short routine to perform. Instructor: Nancy Hibiske Reed

-Class size is small with no more than 8 dogs in each class and a minimum of 4.
-Fee is $60 for 6 weeks for all classes unless otherwise noted.
Cash or check accepted. Checks should be made out to Nancy Wright.
-To
register
for classes or more information contact Nancy Wright, ABC Certified Trainer and C.G.C. Evaluator, at Pampered
Paws at 269-629-8040.
​
​
---